Cheap Chocolate Blender Milkshakes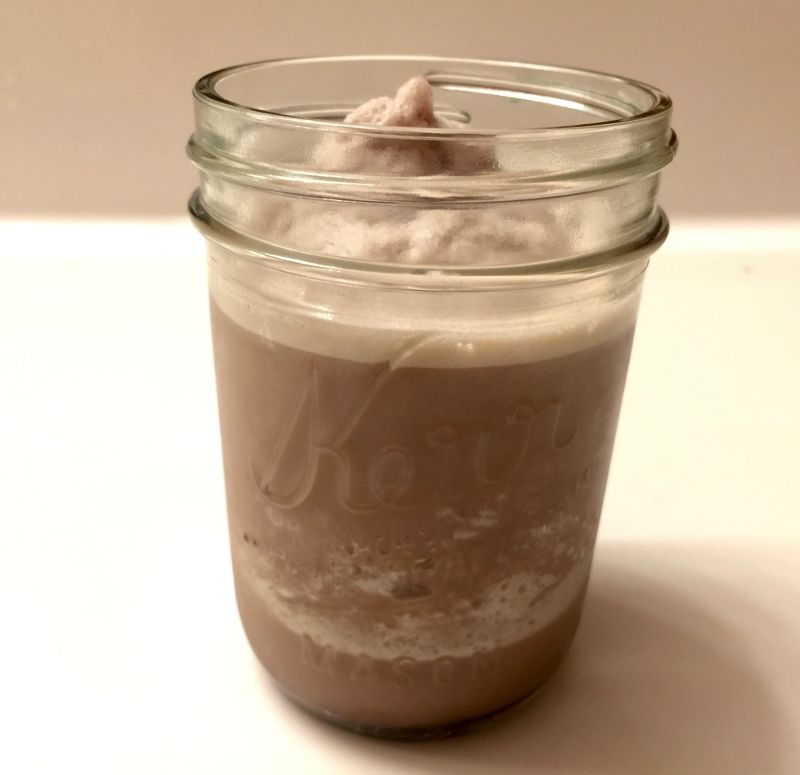 One Monday evening my kids were begging for a sweet treat, but there wasn't anything readily available. It sounded like too much effort to mix and bake cookies or cupcakes (even if my daughter did it), and I didn't feel like driving everybody through the McDonald's drive through for a 59 cent ice cream cone.
Instead, I did a little experimenting and came up with something of a dirt-cheap, copycat version of a Wendy's® Frosty®. (Laziness is the real mother of invention.) A whole blender full costs less than a single shake, and it takes less time to make than finding shoes for all the kids. Unfortunately, they now regularly ask me to make a couple batches.
Ingredients:
2 cups whole milk
1/2 cup sugar
1/2 tsp. vanilla extract
pinch of salt
2 Tbsp. cocoa powder
Enough ice to bring everything to the 32 oz. marker on the blender
Directions:
Blend until smooth.
Serve immediately.